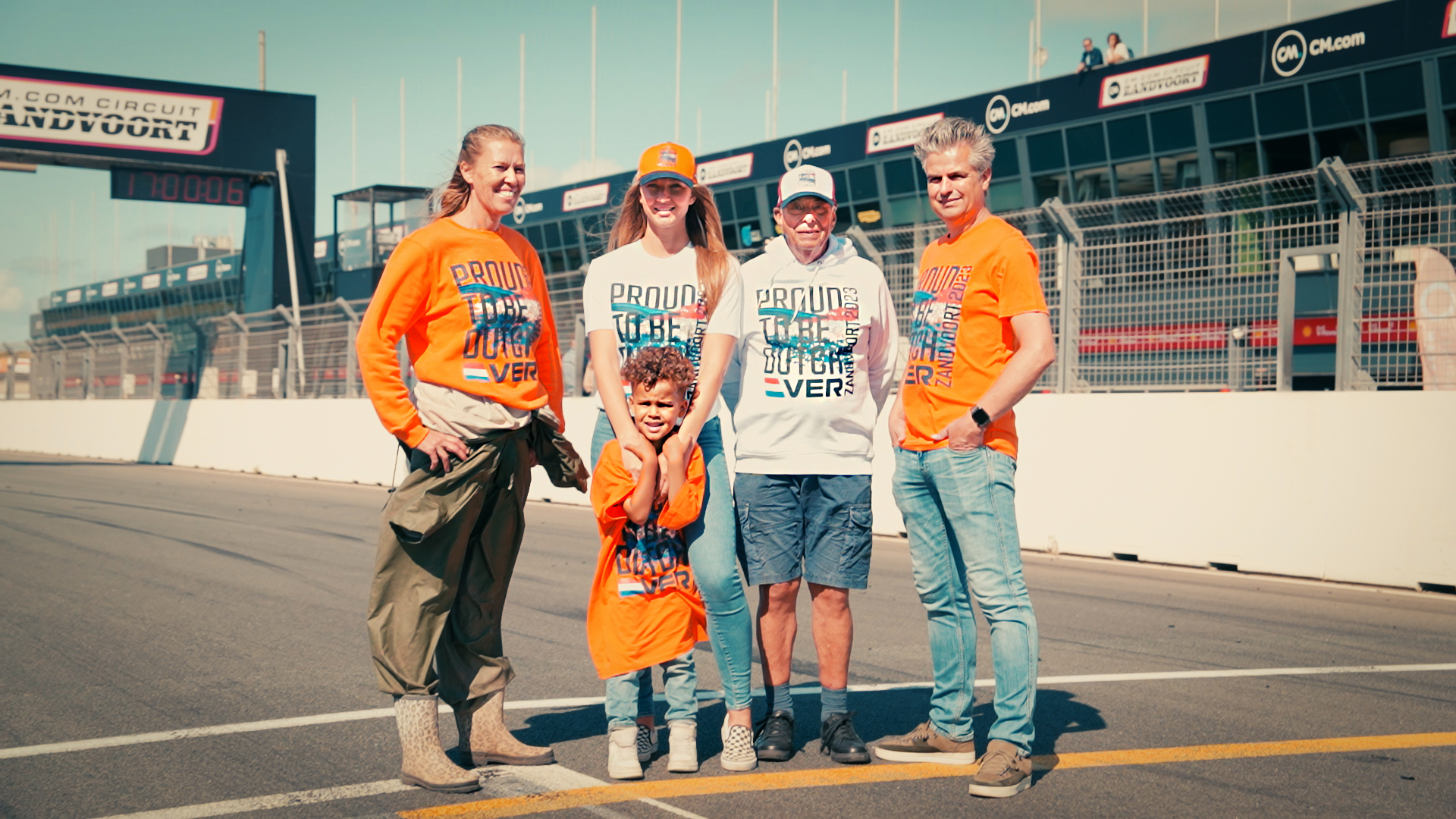 02.08.23
Verstappen.com and CM.com Circuit Zandvoort present Zandvoort 2023 collection
With the slogan "Proud to be Dutch" Verstappen.com in collaboration with CM.com Circuit Zandvoort has launched the official Zandvoort Collection 2023, a unique streetwear collection. The shirts, sweaters and caps for men and women are a tribute to the Dutch Grand Prix, which has shown worldwide that after 2 successful years, they are unmissable on the F1 racing calendar.
The official Zandvoort Collection 2023 is easily recognized by its Dutch red-white-blue colors and by the typical orange color, combined with the slogan 'Proud to be Dutch" and Max Verstappen. The exclusive collection is before the Dutch GP available on Verstappen.com and the Verstappen stores in Swalmen and Batavia Fashion Stad Outlet. During the Dutch GP, the collection will be available in the Fan Zone at the Verstappen shop!
RELATED NEWS
ALSO INTERESTING
What kind of cookies are there?
We distinguish different types of cookies.
Functional cookies
Functional cookies are necessary for our website to operate properly. For example, they remember your password and your preferences, such as the language you want to read the website in. This information allows us to analyse and improve how the website works.
Analytical cookies
Analytical cookies measures website traffic and a visitor's behaviour. This allows us to understand how visitors use our website, which allows us to improve the website. All the data is collected and reported anonymously.
Tracking cookies
Tracking cookies monitor visits to the website. Based on this information, we can optimise the website or show adverts tailored to you.
We use session cookies (expire when the web browser is closed) and persistent cookies (remain on your device unless deleted). Below is a list of the cookies we use.
To improve your user experience and personalise content, this website uses cookies. See the cookie settings for more information.
Accept