Visitors information
Prepare yourself for your visit to CM.com Circuit Zandvoort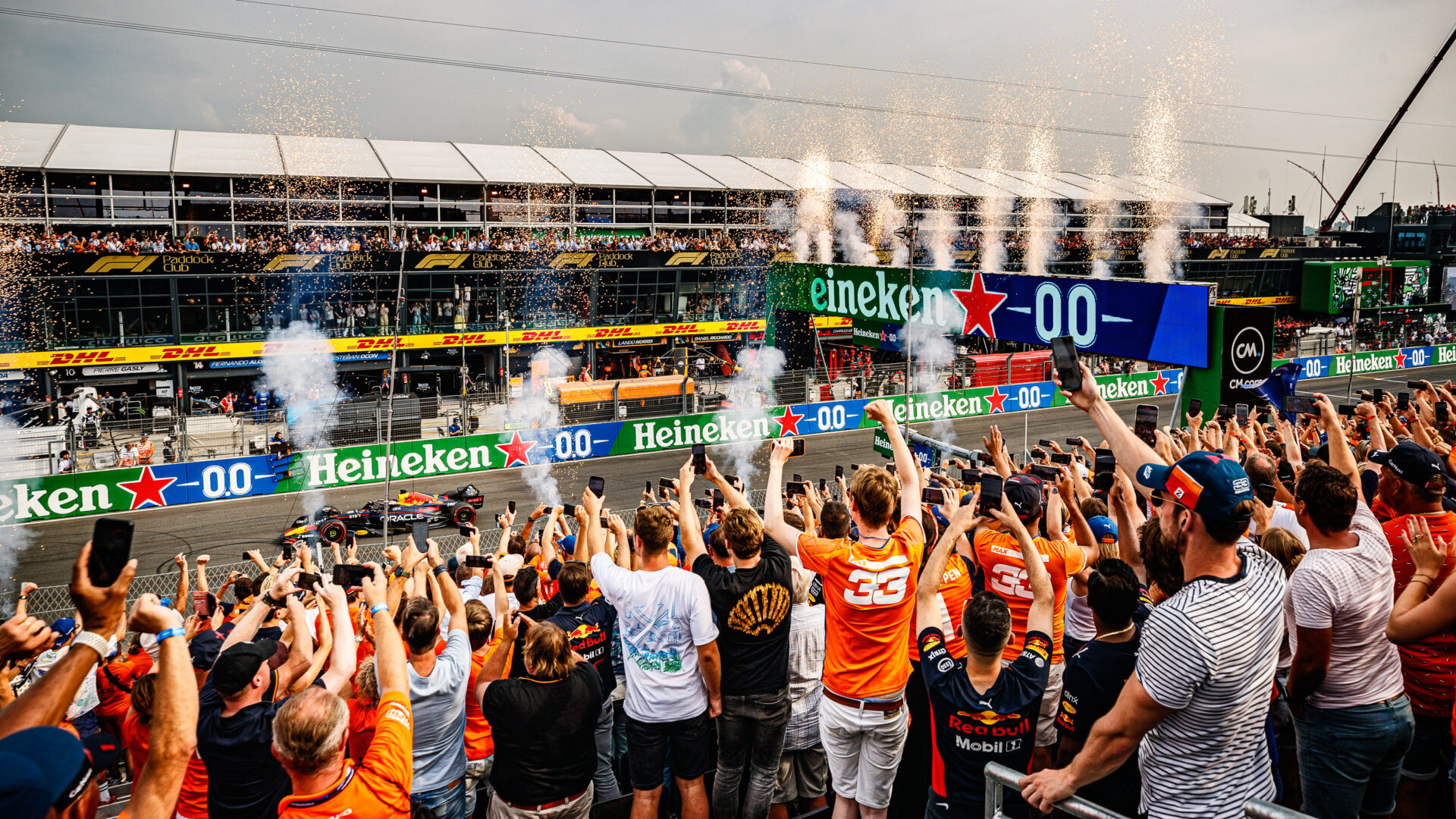 After two spectacular editions, we are going to kick it up a notch! Get ready for a race weekend like no other! To prepare you well for your arrival at CM.com Circuit Zandvoort, we have listed a number of practical matters for you.
The event site is open on all days from 08:00 to 21:00. After entry, re-entry is not possible. During opening hours, there will be spectacular races, the best Dutch artists and much more on the programme from early morning to late evening.
Some rain showers are expected during the race weekend. Keep an eye on the weather forecast and bring your own rain gear or poncho. PLEASE NOTE: No ponchos will be sold at the event site and it is not allowed to bring umbrellas.
Zandvoort cannot be reached by car or motorbike during the race weekend. Haven't arranged your travel yet? We have listed all transport options for your trip to Zandvoort.
The entire event area is PIN only, so you cannot pay with cash anywhere. Upon entry, you will receive a CM.com recycle token to keep the circuit clean together. Read how it works here.
HOUSE RULES
Our event is a place where everyone should feel safe, welcome and at ease. For this reason, we apply a number of rules, the most important of which are listed below:
No fireworks (flares, banging and decorative fireworks)
We drink alcohol responsibly
No violence, aggression or discrimination
No weapons or dangerous objects
No self-brought (alcoholic) drinks and food (only if medically necessary)
No drugs
No selfie sticks, drones or professional camera/recording equipment
No folding chairs, umbrellas, parasols or stools
No bags larger than A4 and thicker than 10cm
It is important to us that everyone, from visitors to staff members, can feel safe and enjoy our event. This is why we offer our visitors the possibility contact us directly at any time, should this not be the case. Read how this works here.
TICKET INFO
The main booker is responsible for distributing tickets. If you have not yet received your ticket(s) please ask the main booker to download your ticket(s) in the MyDGP environment and send or take them with you. Weekend tickets are valid on Saturday and Sunday. A passepartout is valid on Friday, Saturday and Sunday.
DUTCHGP APP
Do you want to have all this information and more always at hand? Then download the Official Dutch Grand Prix app now. Get guided around with the interactive map, view the full weekend programme, add your ticket and much more! The Formula 1 Heineken Dutch Grand Prix app puts you in pole position.