By now, the Formula 1 Heineken Dutch Grand Prix is impossible to imagine the F1 calendar without. Get ready for exciting action on the track, the best Dutch entertainment and a unique atmosphere in the stands at the Sea of Orange. To properly prepare yourself and get in the mood, you can check out the event map now.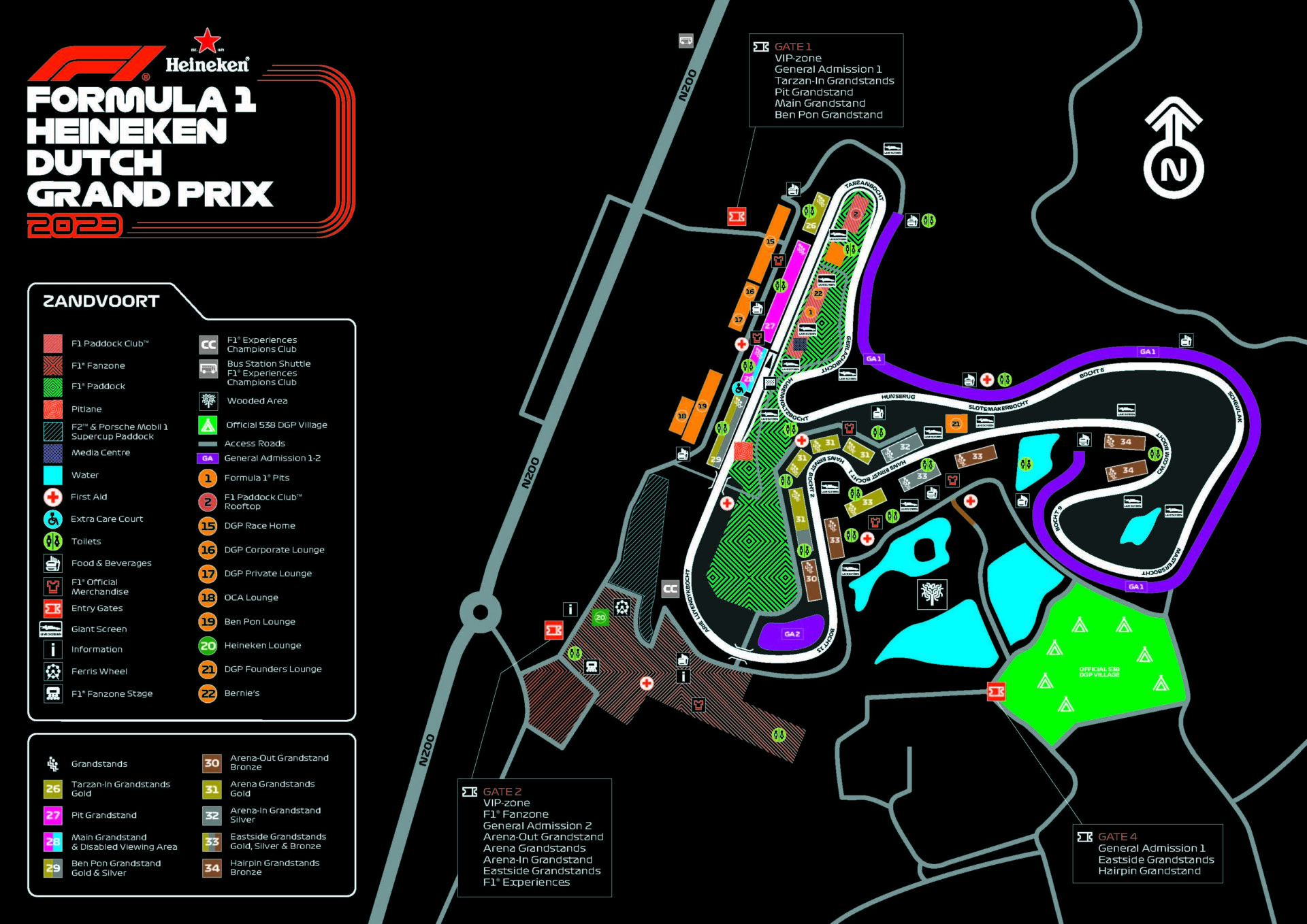 Three entrances for fans
To provide safe and comfortable access for all fans, three entrances and two additional tunnels have been created. The ticket will show the gate where you can enter soon. How do you travel to Cm.com Circuit Zandvoort? Check out the different transport options and pre-order your transport ticket for you and your travel party!
14 corners and over 80 thousand seats!
The circuit has 14 corners and is 4.3 kilometres long. The Arie Luyendyk bend and the Hugenholtz bend have become a special bowl bend with a gradient of 32% (18 degrees) after the renovation. This is going to produce spectacular duels from the Arie Luyendykbocht with DRS fully open over start-finish. For the Dutch Grand Prix, nearly 85,000 temporary seats will be placed around the circuit. The drivers will immerse themselves in the Sea of Orange, grandstands full of racing fans.